War in Ukraine: latest developments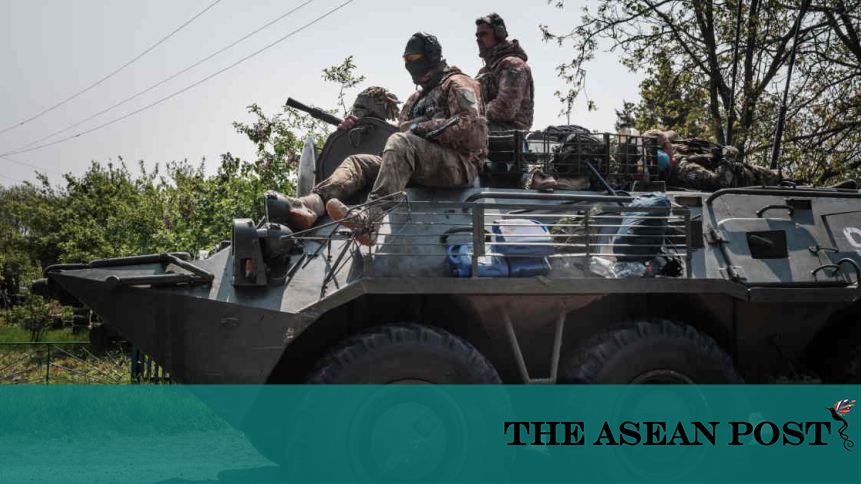 Here are the latest developments in the war in Ukraine:
Russian fire overshadows evacuation
Ukrainian troops defending the besieged Azovstal steelworks in Mariupol accuse Russian forces of firing during a civilian evacuation, despite a ceasefire imposed by Moscow.
"A car was hit by Russians who used an anti-tank guided weapon," Azov Battalion, which leads the defense, said on Telegram. It indicates that the vehicle was "moving towards civilians to evacuate them" at that time.
One Ukrainian fighter was killed and six injured in the alleged incident.
A new United Nations (UN)-led mission was to evacuate the approximately 200 civilians still trapped inside the sprawling steelworks that have become the devastated city's last defense against Russian forces.
The Russian military had announced a three-day ceasefire from Thursday in Azovstal, but Ukraine says the assault on the factory continues.
East of the city surrounded
Russian forces have nearly surrounded Severodonetsk, Ukraine's easternmost city held by Kyiv, and are trying to storm it, a local official said.
Oleksandr Striuk, the head of Severodonetsk's military administration, told Ukrainian television that the kyiv army was "repelling these attacks" so far but the Russians were continuing.
He says there are about 15,000 people left in Severodonetsk, which had a population of about 100,000 before the war.
G7-Zelensky Videoconference
Leaders of the world's major industrialized nations will hold video interviews with Ukrainian President Volodymyr Zelensky on Sunday, a spokeswoman for the German government as interim G7 chair said.
Russia in southern Ukraine 'forever': lawmaker
A senior Russian parliament official has said Russia will stay "forever" in southern Ukraine, speaking during a visit to the Moscow-controlled city of Kherson.
"Russia is here forever. There should be no doubt about it. There will be no turning back," Andrey Turchak said in a statement from the ruling United Russia party.
EU squabbles over new sanctions
EU diplomats are locked in tough negotiations over a sixth sanctions package against Russia, Hungary and Slovakia opposing a ban on Russian oil imports.
Hungarian Prime Minister Viktor Orban said European Commission President Ursula von der Leyen had crossed "a red line" with her proposed ban.
There is also disagreement over whether to add Russian Orthodox Church leader Patriarch Kirill, a close ally of President Vladimir Putin, to the European Union (EU) targeted sanctions list.
Pentagon denials
The Pentagon denies media reports that it helped Ukrainian forces sink the Russian warship Moskva in the Black Sea on April 13.
"We have not provided Ukraine with specific information about the Moskva targeting," spokesman John Kirby said in a statement.
Previously, the United States (US) Department of Defense also denied providing intelligence on the locations of Russian generals on the battlefield so that Ukrainian forces could kill them.
Agricultural powers engage
The EU, US and more than two dozen other countries commit to strengthening global food security in a joint statement to the World Trade Organization (WTO).
Alarmed at the "global effects on food security" triggered by the war in Ukraine, they stress "the urgency and importance of maintaining open and predictable agricultural markets and trade".
Sanctions Bypass Import List
Russia authorizes the import of hundreds of categories of goods without the agreement of the owner of the intellectual property in order to circumvent the restrictions imposed by the Ukrainian conflict.
Among the list published by the Ministry of Industry and Trade are Apple and Samsung smartphones, major car brands, game consoles and spare parts used in various industries.