The tender feast … | Editorial columnists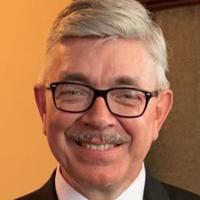 [ad_1]
"Exaggerated and complacent feelings of tenderness, sadness or longing. "
This is the usual meaning attached to the word "feeling" nowadays. Editors and English teachers usually tell their managers to avoid writing that way.
It's better, according to stylists, to be tough (like Hunter Thomposon), punchy (like Woodward and Bernstein), or just plain tough and angry (like… well, you choose, there's a whole bunch of them).
It is a symptom of our tribal and polarized culture that the word "feeling" has fallen into hard times.
Notice, the syrupy indulgence in the superficial feelings that come and go is never tenable.
This stuff is usually meant to be manipulated, and that hardly motivates a decent change.
But feelings of tenderness, sadness, and longing don't have to be complacent. Nostalgia can remind us of our childhood, our family ties, and our deep connections to time and place. Sadness, in measured amounts, can do good.
There are a lot of things we are rationally sad about. At the last farewell in "The Lord of the Rings" Gandalf says this, and he's right: "I won't say: don't cry; for not all tears are bad.
Christmas is just the time for tenderness.
It is the season to soften our opinions of others. This is the time when we stop thinking that the unfortunate don't deserve, but instead we look at them with humanity. We put aside, at least for a few days, the tempting notions that others are less responsible, less hardworking.
After all, Jesus never made those qualifications.
By all means, let's think of Him. It is His Nativity, after all.
Christmas presents us with a different view of God. We think of Him, rightly, as the Almighty, as the Omniscient, the Infinite.
He does not "depend" on anyone or anything. The technical term for this divine and total independence is "Absolute". Everything else depends on Him, or "parent."
But things are different at Christmas. Radically different. Something happened at the crucial moment, when BC moved to AD, it was unthinkable and totally overwhelming. There was no conceivable way that philosophy or mythology could ever have considered such a thing:
God became man. "The Word was made flesh and lived among us. "
And to make things even harder to understand, this God became a Child, fed by a teenage mother, hidden in a cave that kept an ox and a donkey, in a Palestinian village in a nation occupied by a foreign imperialist power. .
Wrap your head around this: the Absolute has become totally dependent, totally vulnerable. For the first time in cosmic history, the Creator had to lean on the chest of his own creature. God came to need a human, his teenage mother.
He had grown into a weak and helpless baby. He had submerged all his divine prerogatives within the small framework of his humanity.
I am an Orthodox Christian, and we Orthodox like to pray with the help of icons, which are, for us, like "windows to the sky". My favorite is the one of the Virgin Mary holding the Christ Child. In it, her head is bent affectionately towards the Child, and she holds in her right hand the small hand of her holy Child.
In thanks and in all confidence, the Christ Child embraces his Mother: his face is turned towards hers, while his face looks at the spectator, inviting him to enter this scene, this relationship, this tenderness.
We Orthodox call this well-known icon the "Glykophilousa". Translated from Greek, it means "a sweet kiss". That is, the baby gently kissing his mother.
Every mother will instantly recognize and identify with this scene. It is neither syrupy nor superficial: indeed, it is the deepest of all truths.
It is the source of Christmas tenderness, the center of our feeling, the reason why we are generous and kind, why we look to our fellow human beings with sympathy and gentleness, why we give up our harshness, our insight, and hardness of heart.
This Christmas Eve, I – and other Orthodox Christians – will sing a hymn in honor of this center of tenderness:
"What shall we offer you, O Christ, who because of us appeared on earth as humans? Every creature created by You thanks You. The angels offer you a hymn. The heavens offer you a star. The Sages, gifts. The shepherds, their wonder. The earth, its cave. The countryside, the Manger. And we, the humanity that you have created, offer you a Virgin Mother.
Not a crown. Not a palace. Not a scepter. No sign of power and wealth.
But a poor, human, tender Mother who sheltered and nourished the God who was weakened so that we could become strong.
And this is the true feeling of Christmastide.
Thadd White is editor-in-chief of Bertie Ledger-Advance, Chowan Herald, Perquimans Weekly, The Enterprise & Eastern North Carolina Living. He can be contacted by email at [email protected]
[ad_2]