The Legacy of Michael K. Williams as Omar Little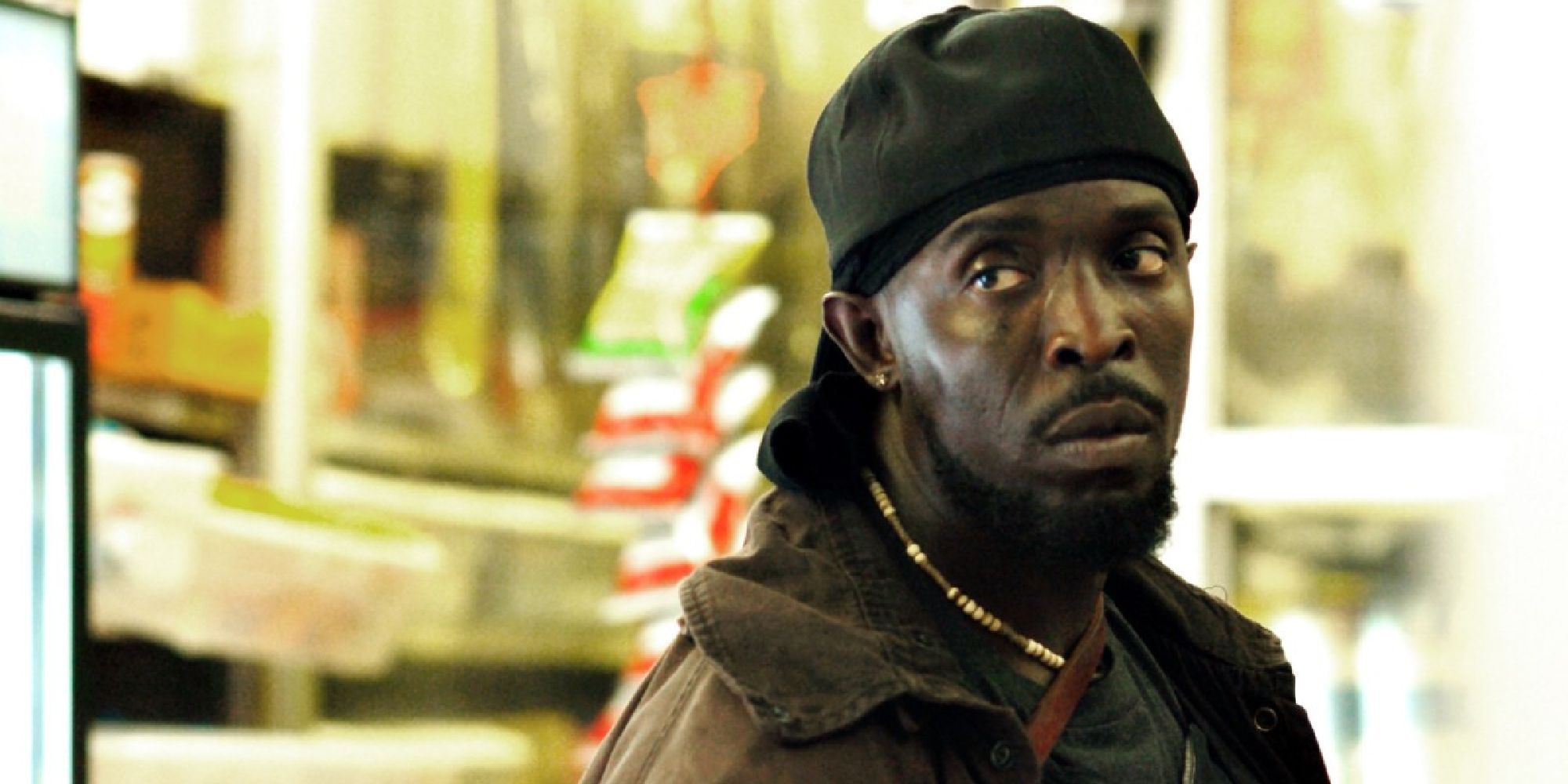 It's hard to fully comprehend that he's gone, but it's been almost a year since the legendary actor Michael K. Williams past. A bright light that was taken far too soon from this world, there was so much he brought to life. As his colleague said best Thread actor and close friend Wendell Pierce, he was an "tremendously talented man with the ability to give voice to the human condition portraying the lives of those whose humanity is seldom lifted up until he sings their truth". Nowhere was that truer than when he first blew us away on the show as Omar Little, the Robin Hood of Baltimore's West Side projects. It's because of Williams' compelling screen presence that the character remains so memorable, an indelible part of the show's legacy 20 years later. To mark this anniversary, we would all be remiss if we did not highlight its lasting impact.
The performance remains one of the best not only in the show, but in television as a whole. When Williams stepped into the shoes of Little, the man he was disappeared into the role, as he fully embodied every aspect of Omar Little. From the confident manner in which he stood as he walked down the street to his resolute expression, his sheer magnetism and charisma made him a bright spot amid the darkness of the show.
When he walked down the street with his feather duster fluttering behind him like an inconspicuous superhero cape, you believed him when everyone scattered and tried to warn others of his arrival. Yet he walked with a calm ease as if he was just going for a walk without caring in the world what people thought.
RELATED: 10 'The Wire' Actors Who Are Returning For 'We Own This City'
Of course, everyone cared about every moment he appeared on screen. Both us as the audience and the characters were completely smitten by the little gunman, a testament to how much Williams could command a scene. He captured every nuance of the man and the details of his code in every facet of his performance. The way he spoke had such a compelling resonance that it ensured that every line would remain etched in your mind forever. There's a reason lines like "You're coming to the king, you better not miss" stand out. Sure, it's killer writing that packs gravity and grit, but it would be nothing without Williams to drive it home. Even when we only glimpse the actor in those moments, his existence lingered over everything. His presence carried a weight within it that infused each scene with a seriousness that it would profoundly lack without him. Irreplaceable performer, he makes the character and shows what he is.
This was felt not only in the big scenes that saw him the most intimidating, but also in the quieter ones. He could be deeply funny, such as when he disguised himself as an older man with a cap, wig, and sunglasses, who was assisted by a wheelchair. It was impossible to pin him down as he constantly defied our expectations of him. In these scenes, Williams brought humanity and heart to the character that made him more complicated with each passing episode. He projected his strength alongside Little's softer side, defying any constraints as to what he could be as a character. The machismo of his outer personality masked a softer inner self, something Williams captured easily as he played an openly gay character. He created a complex person from the ground up, eschewing what could have been a one-dimensional portrait to become a much deeper emotionally deep portrait that deserves all the praise imaginable. Little did we know how lucky we were to see him host an acting masterclass week after week, a feat he made easy.
One scene, in particular, clarifies this and that's when Little spoke up. Even though his character is grilled and under scrutiny, Williams played him as being so carefree and with a compelling edge that makes you laugh just like you can't look away. That he is able to win over a jury with his wit and charm, despite a lawyer trying to reduce him to an untrustworthy criminal, is believable because of Williams' quality. Even with a carefree manner where he's slouched and almost disinterested in whatever's playing, you can't escape the feeling that he's completely in control of everything around him. With a simple quick interjection, he changes the entire trajectory of the scene, sending a lawyer's words back into his throat with a boldness that is as startling as it is scintillating. He was a perpetually deep performer at every turn.
You can choose any scene from its entire run in the series and land gold. His performance was an unbroken string of iconic moments that never ended precisely because he was such an iconic actor. It's easy to see why he was selected for the role after just one audition because no one else could have given such a performance. Williams could invigorate anything he touched and this was the moment when the world realized what he had to offer. It's worth revisiting for him alone, a time capsule of his vibrant personality that has stood the test of time. Even in a show that has more than its fair share of strong characters, no one is able to hold a candle to what Williams has done. He lit up every scene he was in, making it crackle with an energy that remains as startling as ever. It was a talent that died far too soon, though his legacy lives on in every moment he graced the screen. He was one of the best to ever do it, Thread and everywhere else.