The G20 Presidency supports a sustainable global food security system (BRIN)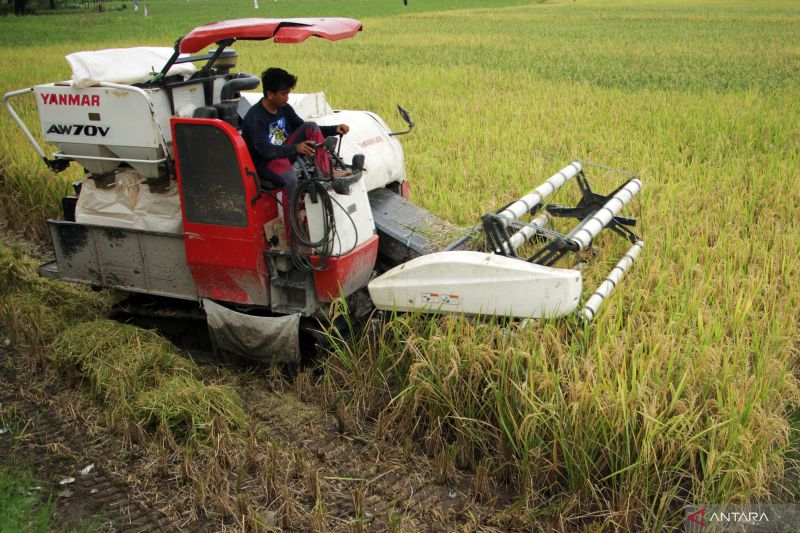 The goal of developing a sustainable food system aims to create a world without hunger
Jakarta (ANTARA) – Indonesia's G20 presidency in 2022 is an important impetus to encourage international cooperation to build a sustainable global food security system, said Puji Lestari, director of the Agriculture and Food Research Organization of the Institute. National Agency for Research and Innovation (BRIN).
"The goal of developing a sustainable food system aims to create a world without hunger," Lestari noted in a written statement received here on Friday.
She then remarked that to achieve global food security in a sustainable manner, cooperation between countries was deemed necessary to ensure that food trade and distribution can function well to deal with the crisis.
"The key is to establish cooperation between countries and ensure smooth trade and distribution," she said.
Related News: BRIN to conduct weather modification to prevent wildfires in Riau
Lestari highlighted three actions G20 countries should take to strengthen the global food system: restoring the food system, creating a sustainable investment climate, and increasing technology transfer and capacity building to countries in need.
The food catering system aims to ensure high food production, a normal supply chain and a smooth food trade system without barriers in accordance with the rules of the World Trade Organization (WTO).
At the same time, developing a sustainable investment climate requires increasing the active role of the private sector through public-private partnerships. The partnership should be mutually beneficial in the food and agriculture sectors.
The final stage of increasing technology transfer and capacity building aims to increase the productivity, efficiency and competitiveness of the agriculture and food sectors in countries that need it.
Related News: BRIN Conducts Research to Strengthen Food Security at IKN Nusantara
To create food security, BRIN is committed to increasing the capacity for research, invention and innovation in agriculture and food, thereby enhancing the productivity, quality and competitiveness of food products on the global market.
"We also anticipate global climate change through a high-tech approach to climate change adaptation and mitigation, both on-farm and off-farm," she stressed.
Lestari emphasized the need for superior varieties of food crops and horticulture with high productivity and high resistance to abiotic and biotic stresses.
Dairy cattle and goat farmers who adapt to the tropical climate will also be given priority through crossbreeding with local Indonesian cattle and goat genetic resources, she said.
The breeding process is guided by the use of molecular markers for superior traits, so that the process of selecting their offspring can be conducted with precision.
Related News: IKN Nusantara Super Priority Project Development: Moeldoko
Related news: High-speed rail trial to coincide with G20 summit