The Adventurous Lectionary – The Second Sunday of Pentecost – June 19, 2022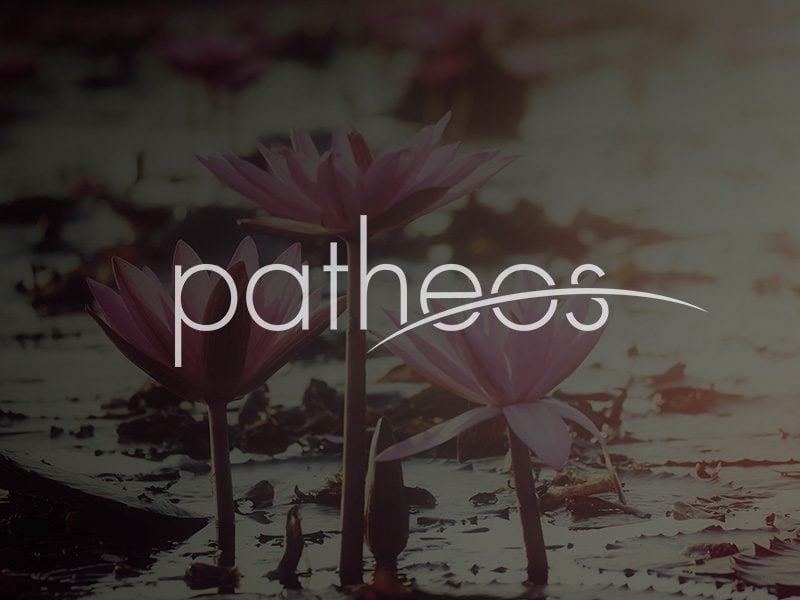 The Adventurous Lectionary – The Second Sunday After Pentecost – June 19, 2022
I Kings 19:1-15a
Psalm 22:19-28
Galatians 3:23-29
Luke 8:26-39
Great religious traditions begin with mystical experiences and are sustained by an ongoing commitment to spiritual practices. People meet God and are then entrusted with a mission. Encounters with God inspire us to action. Mysticism inspires mission and confrontation with injustice. The Old Testament/Hebrew and Gospel readings introduce us to the paranormal. Fleeing the wrath of Queen Jezebel, Elijah meets an angelic being from whom he receives advice and experiences the presence of God in absolute silence. Jesus encounters a man possessed by a legion of demons and proceeds to not only communicate with the demons, but ends up exorcising them. Readings from the Psalms and Galatians speak of the soul's yearning for transformative and protective experiences of God, and in Galatians an encounter with the Holy that overcomes sex and gender schisms, economic and political disparities and ethnicity. Authentic mysticism widens rather than narrows our circle of ethical consideration.
Threatened by Jezebel, after his victory over his prophets, Elie experiences a nervous breakdown. Despite his experience of divine power, he is now on the run. Running, however, cannot distance him from the care of God and from his vocational identity. The prophet meets a culinary angel, who prepares the prophet's bread for the journey to Mount Horeb. God cares about our bodies as well as our minds. Our spiritual well-being involves the whole person, including our mind and body. Without physical nourishment, we cannot face the evils of injustice and idolatry.
This angelic support reminds us of the importance of physical sustenance as a prelude to spiritual practice. Howard Thurman notes that one of the tragedies of poverty and oppression is the stifling of the imagination. Food touches the mind as well as the body and is eucharistic in nature.
On the mountain, Elijah is treated to a display of divine power, only to find that God's presence is most noticeable in absolute silence. God's wisdom is not found in the opulence of Jezebel or the religious passion of a Trump rally or the praise bands of mega-churches, but in silent reflection, the still center of the cyclone. Beyond the maelstrom, we experience the quiet, silent voice of God. God does not overwhelm us with divine majesty but draws us forward with wise insight and provocative questioning.
Blovian politicians and televangelists promising prosperity and security often miss the groans too deep for words – from the deep calling to the deep – that reflect God's vision for people and institutions. When we pause and open up to the Holy through spiritual practices, we can take quantum leaps in self-transcendence and healing power. God always speaks to us, in moments of stillness, divine visits and synchronous encounters with humans and angels, but let us listen.
"What are you doing here?" God questions the frightened prophet. It's God's equivalent of "What are you going to do with your only wild and precious life?" by Mary Oliver. The same question could be asked of us. What motivates us to be in this place, be it church, the pastor's study, a particular job, or a vocation for retirement? What will we do with our lives, however fleeting they may be? What are we afraid of? What stops us from claiming our divine destiny? When Life questions us, we can discover new dimensions of ourselves and the divine-human presence in our lives.
This same question – what are you doing here? – can come from the interactions of the demonic and the divine. Possessed by a demonic power greater than himself, this man has lost his self and his dignity. Something has taken over and he can't shake it off on his own. We might want to demythologize the "legion" of demons, linking them to the impact of Roman oppression and social instability, but it's clear that Jesus and his early followers believed in spirit possession. and, in this case, multiple possession, perhaps equivalent to between 1,000 and 8,000 demons. Jesus' encounter with the demons is mysterious at best: the demons know exactly who Jesus is, strike up a conversation with Jesus, make a request to the healer, which is granted. Jesus asks the demons to identify themselves. Jesus listens to the demoniac and then responds to his request. (For more on healing demons, see Bruce Epperly, "God's Touch: Faith, Wholeness, and the Healing Miracles of Jesus" and "Healing Marks: Healing and Spirituality in Mark's Gospel.")
Is God's moral and spiritual arc both personal and global? Is there a movement towards fullness hidden in the demonic? Can God address the "higher self" of the "lower minds"? Can God address the divine present in the demonic, the order present in the chaos, the healing present in the disease? Do we need to listen to our own demons – the dark side, feelings of shame and guilt, or the spirits around us – to experience the health and healing that God wants for us? Can demons and fallen angels find salvation and wholeness? At the very least, their power must be isolated – sent elsewhere – to secure the release of the tormented. In any case, Jesus is more powerful than any demonic force. As Luther asserts in "A Mighty Fortress," Jesus can defeat any enemy, human or superhuman. In times of troubling confusion, we are invited to call on the Savior and let the power of God, ever alive in Jesus, calm our minds and show us the way forward.
Dare we preach about demons within the parameters of Sunday morning worship? A fifteen minute sermon seems too meager to address the psychic world. Perhaps the adventurous preacher would augment the sermon with a time for questions after worship. The opportunity of a forum on angels and demons invites the faithful to explore their own experiences of the numinous. Despite our technology and our rationality, we are attached to both light and darkness, angels and demons, synchronicity and luck. We cannot without reflection deny the existence of higher spirits – both good and evil – who come into contact with mortals like us. Given the cultural and media interest in the demonic as well as the paranormal, including psi experiences, angels, and near-death experiences, adult faith formation misses a great opportunity when these themes are neglected. We cannot deny such experiences, for our faith is born out of theophanies, mystical experiences, and encounters with spiritual beings. A few years ago, I proposed a seminar on life after death, angels and demons: thirty people showed up, half of whom came from the community. (The results of this seminar can be found in my "Angels, Mysteries and Miracles: A Progressive View," Energion Publications.)
Could demonic spirits be active in our current political polarization? We the attacks of January 6, involving many Christian nationalists, who prayed and then attacked, a reflection of the demonic? Is our current political xenophobia the result of a spirit of fear that needs to be exorcised through divine healing? While the apostle Paul does not address the spirit world in Galatians, he is well aware of the spirit of division and asserts that instead Christ is the spirit of unity, overcoming all barriers. God aims for unity and wholeness, and when we open ourselves to God's initiatives in our lives, we are clothed in Christ and need to see Christ as the primary reality – spiritual unity – which joins all creation.
Such spiritual unity seems counter-cultural and remote in a time when politicians are more interested in toilet protocols, sexual orientation, building walls and caging children than welcoming. refugees, feeding the hungry or responding to global change. Unfortunately, Christians are often the most passionate perpetrators of division and incivility, not to mention violence and the persecution of otherness. Yet, as the psalmist suggests, there is a deep yearning for God even in those whose vision of God mimics the worst of political talk. There is a hidden fullness, as Thomas Merton says, that God wishes to bring forth. This hidden integrity allows those who were once possessed by demons to be clothed and in their right mind. This wholeness often comes in a pure silence that heals our fears and allows us to see holiness in others. God asks us, "What are you doing here? when we got out of the way. He listens to our deepest heart's desire, often hidden by fear and hatred, and stirs up the healing powers of God in every person and community.
+++
Bruce Epperly is a teacher, pastor, and author of over sixty books, including THE ELEPHANT IS RUNNING: PROCESS AND OPEN AND RELATIONAL THEOLOGIES AND RELIGIOUS PLURALISM; PROPHETIC HEALING: HOWARD THURMAN'S VISION OF CONTEMPLATIVE ACTIVISM; WALKING WITH FRANCIS OF ASSISI: FROM PRIVILEGE TO ACTIVISM; TALKING POLITICS WITH JESUS: A PROCESS PERSPECTIVE ON THE SERMON ON THE MOUNT; and GOD ONLINE: A MYSTIC'S GUIDE TO THE INTERNET.