Screenshots: to tell you the truth, DocLands seems essential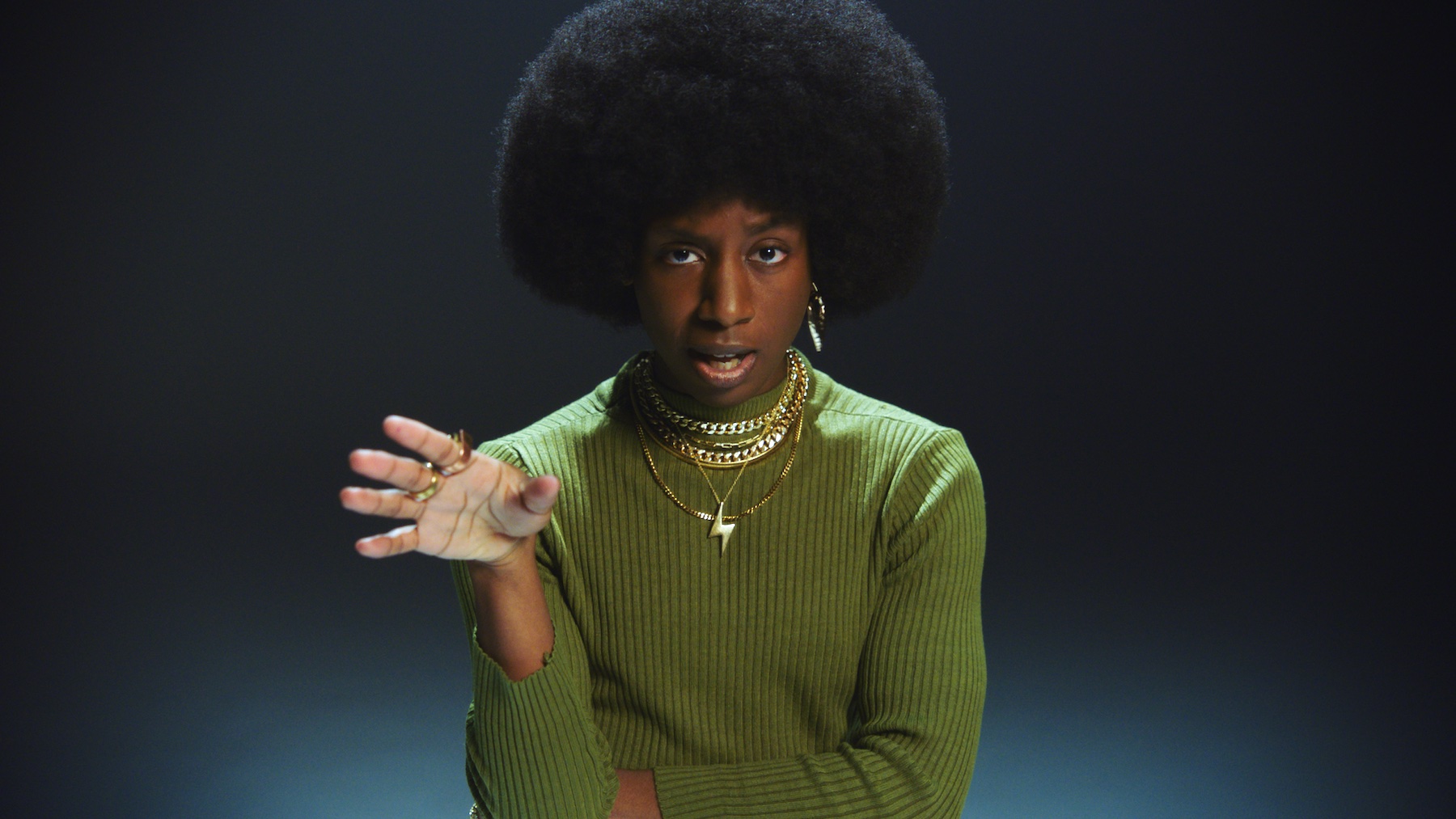 Some variations of "based on a true story" have become such ubiquitous text in early films in recent years, it's now kind of an unintentional joke. No matter how formulaic or downright absurd the ensuing narrative, there is often such a condition that assures us that what we are about to see is "real." Or close to reality? In an alternate universe, at least. (I have Marvel and DC movies to thank for not going that route…well, not yet.)
While fictional entertainment seems to be getting less and less enlightened – as a lot of entertainment does, if you know what I mean – one might want to hold on to the relatively irrefutable truths of something like DocLands, the annual film festival film that returns to the Smith Rafael Film Center in Marin this Thu/5-Sun/8 (and continues via the CAFILM streaming app until Wed/11). Its assortment of documentaries officially opens and ends with world premieres: Global surfing adventure wild waters by Mikey Corker and Lori Miller Living Wine, about No. Cal. winegrowers surviving catastrophic forest fires.
In between are films about America's battle for education (Let the little light shine), reforestation (The Territory, Tigre Gente), adolescent spoken word poets (Our words collide), African political history of the 20th century (grandfather was an emperor), professional sports (Civil war), Baja California trekking (The Recua: The Mule Train), Most Wanted's shocking true story about global warming (Carbon: The Unauthorized Biography), Ukraine's relationship with bad boyfriend Russia (The long break), and much more. This sixth edition of the California Film Institute festival could provide the audiovisual fortification necessary to resist such imminent threats to measure reality as a Twitter and a Top Gun: Maverick.
On the other hand, if you're all in favor of untethering, there just so happens to be plenty of explorations of madness (in disparate forms) hitting local theaters this weekend.
Vortex
The latest missive from the usual transgressor Gaspar Noe – who claimed he was leaving the cinema for good some four films ago – is dedicated to "All those whose brains will decay before their hearts". The Argentinian-born, French-raised and based filmmaker obviously suffered a cerebral hemorrhage a few years ago, which made him think more seriously about death. The result is this 140-minute drama in which an elderly couple in denial of their decaying mental frailties race toward eternity, one bad decision at a time.
The husband (81-year-old cult horror director Dario Argento) is a still-working academic and author who cares for a longtime wife (Françoise Lebrun, a regular on French screens from Eustache and Duras to Desplechin and Schnabel) who can't remember who he is or what she's doing from one moment to the next. "This man follows me everywhere" she says to their son (a beautiful performance by Alex Lutz), whom she asks to take her "home" – without acknowledging that she is at home, or that "the man" is her husband. Is she making their situation worse by giving them both the wrong prescription drugs? Yet any sympathy we might have for Monsieur is lessened by his own difficult personality and his refusal to admit any problems.
It's by far the most human film Noe has made…but that's not saying much. A compulsive sensationalist alternately bright and hollow, sometimes in the same movie, he's already given us varying degrees of too-ness in search of a truth that we suspect could have benefited from a bit of a layoff. hard stuff. I am alone was too demanding ultraviolence; Step into the void hallucinatory drug without depth, Love graphic sex without character insight. But then Irreversible is a vicious excess, somehow poignantly humanized by its reverse narrative timeline, while Climax has a remarkable first act (who expected it to be so good at filming dance?!?), never mind that it later escalates into silent shock cinema.
Vortex, presented almost entirely in split-screen, is a miserable tale that could have become a nasty black comedy in other hands. But Noe has no sense of humor. Nor does he love people enough to make their senile distress touching. It's a rather harsh and unpleasant watch, even a bit grueling – and like all Noe joints, more than halfway to being a horror movie. I'd like to think he has something to say about humanity, but then again, it seems like he mostly has something that should be worked on on a therapist's couch. Vortex opens Friday, June 6 at the Opera Plaza.
Betide Woes: 'Hatching', 'World's Fair'
Two new films that really tip the scales towards horror – although both maintain an ambivalent balance – centering on young women losing their figurative religion in an oppressive psychic landscape. Interpreted any way, it's not pretty.
Director Hanna Bergholm and writer Ilja Rausi's Hatching is such a brutal indictment of parenting crap, you can't miss it. The desperate-to-please child of a horribly vain mom (Sophia Heikkila), pubescent gymnast Tinja (Siiri Solalinna) rebels by saving an egg presumably hatched by a bird that Ma destroyed when he interrupted his photoshoot of "ordinary Finnish family". . But when this object hatches, it takes revenge on all of Tinja's real or imagined enemies, like a vicious Id.
This pretentious creature feature won critical acclaim. But I didn't find it surreal enough or naturalistic enough to work as fantasy or emotional truth – although it was well done and very deliberate in its choices. Hatching opens this Fri/6 in theaters across the region, including the Metreon and Opera Plaza, arriving on digital and on-demand platforms May 17.
Even more commendable in the abstract is that of Jane Schoenbrun We're all going to the world's fair, in which teenage protagonist Casey (Anna Cobb) states "I love horror movies and thought it would be cool to experience one." Ergo, she repeats a mantra that allegedly summons a malevolent spirit, Candyman-style, while playing what's supposedly "the internet's scariest online horror game." Eventually, a guy from long distance appears online to offer "help". It doesn't really help matters that Casey seems to live in a remote rural area with no apparent friends or responsible adult supervision.
It doesn't go as one might expect, whether the wait is "crazy blood-soaked horror" or the supposed goosebumps of his potential help. One of the most interesting projects conceived and filmed under the conditions of confinement of the COVID, World Exhibition ends up going in a not-quite-predictable direction, though it's also somewhat underwhelming. There is something, even if I was not particularly conquered. Amid a handful of other recent Bay Area dates, it opens at Roxie Sat/7.
Mississippi Masala
On the other hand, it's very hard not to love Mira Nair's 1991 multicultural romantic comedy set in the changing landscape of the American South. Sarita Choudhury played the child of Indian-born emigrants who had purchased the regional hospitality industry; Denzel Washington played the local golden boy surprised to find he's "forbidden fruit" by his family's standards.
Nair had already made better films (Salam Bombay!) and has since done worse. But masala, which opens at The Roxie in a restored print this Friday the 6th, is the kind of movie that's not particularly good but somehow better than "good." It's memorable. Washington's performance is not the least of its qualities. Of course, he had already been excellent in Glory, The Mighty Quinn, Cry Freedom and A soldier's storynot to mention the airing series "St. Elsewhere." But his laying on the charm here was the first time I thought, "Damn, this man is a born movie star." He opens a regular run at the Roxie on Fri/ 6.
Get away from the field
This new indie thriller has such an intriguing premise, variations have been used by many other films, novels, TV shows and more. recent years: several complete strangers wake up in an unfamiliar environment with no idea how they got there, realizing soon enough that they are forced participants in a sort of elimination game from which few or none will survive.
The first to experience this unpleasant awakening is Sam (Jordan Claire Robbins), a smoky nurse, who finds herself in a cornfield clearing, a gun and a single bullet by her side. She is soon joined by Tyler (Theo Rossi of "Sons of Anarchy") and then a handful of others equally panicked and bewildered, each of whom has also been given an item of presumed necessity. With no provisions, they spend days trying to find a "way out" – yet somehow there seems to be no end to this field. Inspiring more terror than their own mutual distrust are the periodic sounds of a siren, which seem to announce that a party member is being dragged to death by a fleetingly sighted "monster". Of course, random "clues" found by the vanishing group seem to promise a solution to the deadly "puzzle."
But the skillfully directed and acted film by Emerson Moore ultimately frustrates the very reasonable expectation that all this mysterioso going around in circles will eventually lead somewhere. Escape also isn't scary or atmospheric enough to make the journey worthwhile despite its ambiguous destination. We've been to this particular wormhole before (in, for example, the most visually interesting cube), and need more than a narrative dead end to make that dip worthwhile again. Lionsgate hits limited theaters as well as digital and on-demand platforms Friday/6.