SAIP: Saudi Arabia calls on countries to make vaccines accessible to all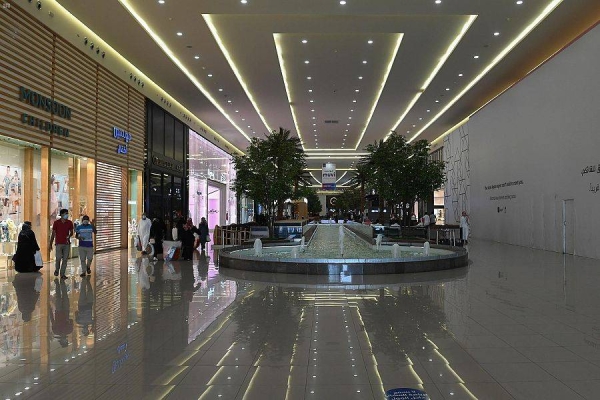 Saudi Gazette Report
RIYAD – Saudi Intellectual Property Authority (SAIP) spokesperson Yasser Al-Hakami said Saudi Arabia called on countries to take responsibility for overcoming the COVID-19 pandemic by bringing vaccines to the available to all in accordance with the World Trade Organization (WTO) trade agreement. Related Aspects of Intellectual Property Rights (TRIPS).
He made the announcement at the press conference held by the Ministry of Health on Sunday, while adding that the Kingdom was keen for intellectual property systems not to be an obstacle to the transfer of vaccines to other countries.
For his part, Dr Mohammed Al-Abdali, official spokesperson for the Ministry of Health, confirmed that 6 billion doses have been administered worldwide, which is a positive step to fight and contain the epidemic.
The spokesperson warned that as the national day approaches, all who participate in the celebrations will have to follow protocols and get vaccinated. They must have completed the doses, and also adhere to the precautionary measures.
He added that Saudi Arabia has administered more than 40 million doses of the vaccine to date since the vaccination began.
The Kingdom revealed on Sunday that there had been 70 new infections recorded in the past 24 hours as figures showed a continuous decline in the past five weeks from the 500 mark.
At the same press conference, Ministry of Commerce spokesman Abdul Rahman Al-Hussein warned of the importance of being careful and not overcrowding on National Day especially in shopping malls . Overcrowding, due to the huge amount of store offerings that day, could become coronavirus spread events and cause an increase in cases.
Al-Hussein confirmed that consumers should be aware of their rights and the importance of ensuring real prices and seasonal discounts in markets and electronics stores.
He explained that the Commerce Department required stores to obtain a license to present offers and discounts and place them in a location that helps the consumer verify it.
It is important to define the percentage of the discount and the price of the product before and after the discount, he added. The spokesperson added that more than 2,700 establishments have obtained licenses for the national holiday.
It should be noted that the Ministry of Commerce provided an electronic service to issue rebate licenses for business establishments.
Al-Hussein called on everyone to wear the "Balagh Tijary" app so they can know about discounts throughout the Kingdom and report any violations.
Visit https://mci.gov.sa/ar/Pages/MobileApps.aspx to download the "Balagh Tijary" application.
The Interior Ministry also announced that more than 26,000 violations of precautionary measures had been detected in one week.