Lakehead named one of the world's top universities for the third time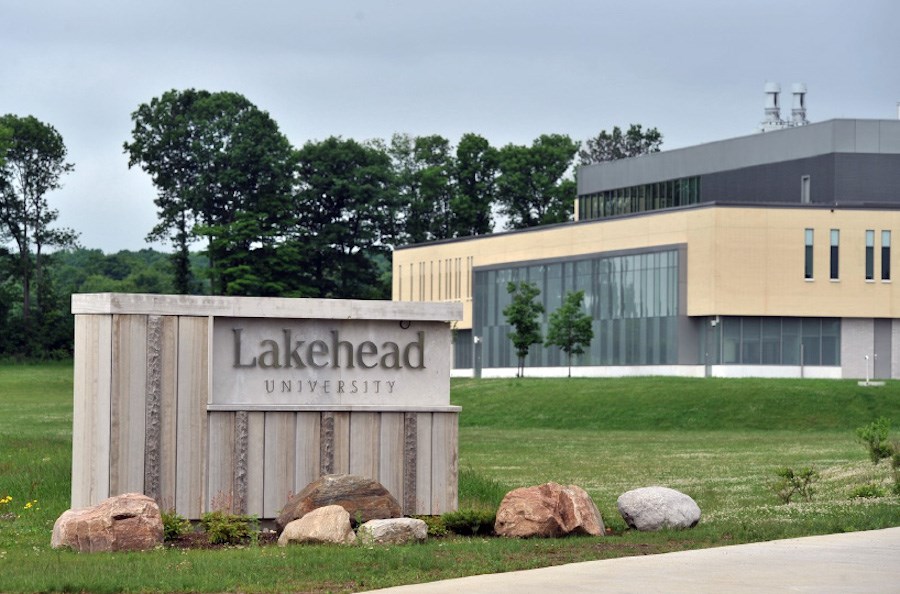 "We continue to be above the international median in terms of the quality and impact of our research," says an official from Lakehead University.
PRESS RELEASE
LAKEHEAD UNIVERSITY
*************************
For the third year in a row, Lakehead University has been included in the first half of the Times Higher Education's list of the world's best universities.
The Times Higher Education (THE) 2022 World University Rankings ranks Lakehead University in the 801-1,000 category out of more than 1,600 universities in 99 countries.
More than 2,100 universities participated in the world ranking this year, with more than 1,660 universities qualifying for inclusion in the final ranking. This is the third year that Lakehead University has participated in the World University Rankings.
In this year's ranking, Lakehead ranked second among predominantly undergraduate universities in Canada and second among predominantly undergraduate universities in Ontario. Lakehead University also ranked in the same range as a number of Canadian universities and ranked above the global median in both research and international perspectives.
"Research excellence is an important part of the THE ranking system," said Dr. Andrew P. Dean, Vice President, Research and Innovation. "Lakehead University scores very well in this category and we continue to be above the international median in terms of the quality and impact of our research. "
Regarding Lakehead's position in the area of ​​international perspectives, James Aldridge, vice-president, International, said this ranking recognizes Lakehead's efforts to internationalize the University.
"This work has been accomplished by developing global perspectives through student mobility programs, promoting cultural intelligence inside and outside the classroom, and continuing to develop and develop collaborations. international organizations, partnerships and our international student body, "said Aldridge. "In 2021, Lakehead was the university of choice for more than 1,300 international undergraduate and graduate students from over 70 countries."
In addition to the global rankings, THE also publishes a series of comparative rankings by subject throughout the fall. In the first iteration of the 2022 World University Rankings by Subject, Lakehead was ranked in the top third of the world's universities in the discipline of physical sciences, which includes mathematics, physics, chemistry, geology and science. environment and land.
Lakehead has also been identified as one of the world's leading universities in the disciplines of Life Sciences (Agriculture and Forestry, Biological Sciences and Sports Sciences) and Clinical and Health, and the highest ranked Canadian university in these disciplines. with less than 10,000 students.
Other subject rankings to be announced later this year include engineering, computer science, social sciences, business and economics, education, arts and humanities, and law.
"Thank you to everyone who helped Lakehead University rank among the Times Higher Education World's Top Universities," said Dr. Moira McPherson, President and Vice-Chancellor.
"This ranking recognizes Lakehead's commitment to delivering high quality programs, fostering excellence in research and academic work, and providing unique and transformative learning experiences that set our graduates on the path to success." Added McPherson.
The world university ranking measures the performance of research-intensive universities in their main missions: teaching (the learning environment); research (volume and notoriety); citations (influence of research); industry income (knowledge transfer); and international (staff, students and research).
It uses 13 carefully calibrated performance indicators to provide comprehensive and balanced comparisons.
For a breakdown of Lakehead University rankings, visit www.timeshighereducation.com/world-university-rankings/lakehead-university.
For the full ranking, see the Times Higher Education World University Rankings at www.timeshighereducation.com/world-university-rankings.
*************************