Jack Kerouac and jazz: "I want to be considered a jazz poet blowing a long blues in an afternoon jam session on Sunday"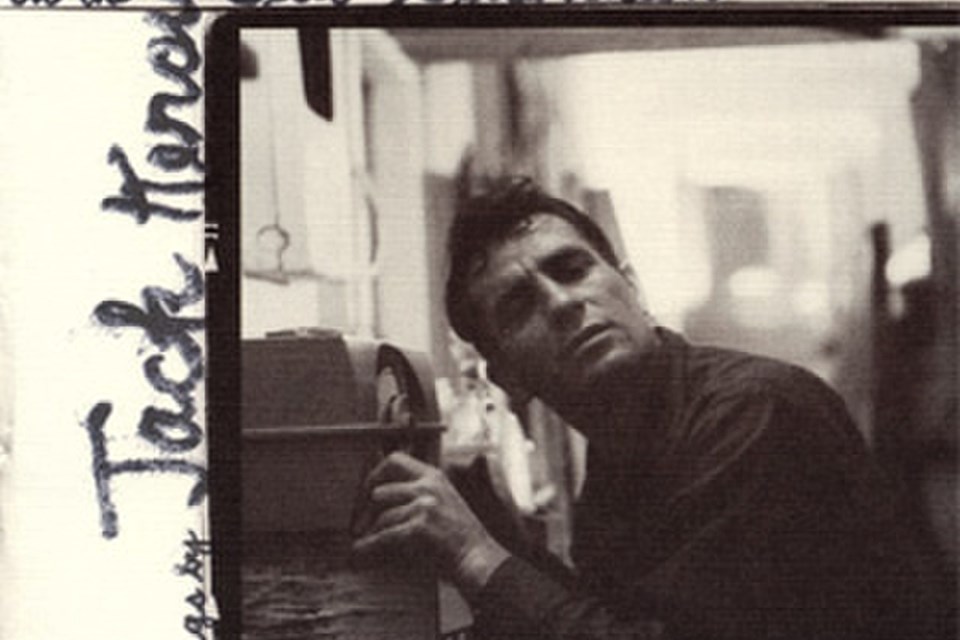 Among the poets and novelists of the Beat Generation, Jack Kerouac, this self-destructive angel of desolation, a man of endless personal contradictions and effervescent enthusiasm, is the one who most tried to make a real fusion between literary and musical creation. . He did not imitate the fugues or the sonata form; on the contrary, his writings exclaimed an uncontrollable joy of adrenaline-fueled pleasure in gaining the freedom to spontaneously create one's own contemporary mythology through his writings. This mythology may have been closely related to his early Beat scene friends and colleagues such as Ginsberg and Neal Cassady, but it also included his heroes from the cultural underworld that jazz was in the decades of his youth.
For Kerouac, jazz embodies the values ​​that are most dear to him. When his heroes performed, their improvisations illuminated truths about his life, helping him show him the way through his ecstatic revelations. Unsurprisingly, his heroes were the great players of his youth: Lester Young, "that dark and holy blunderer in the history of jazz" (On the road), Roy Eldridge, "vigorous and manly, blasting the horn for all he had in waves of power, logic and subtlety" (On the road(The start of the bop).
Most passionately, however, was Charlie Parker, "Musically as important as Beethoven / Yet not at all considered such" (Mexico Blues), Dizzy Gillespie, who "comes in waves of thoughts, not sentences" (a brilliant description of Angels of Desolation), and Thelonious Monk, "the monk and saint of the bop" (Underground). In stating his opinion that Parker was "musically as important as Beethoven" he was saying something both insightful and revolutionary – no one in 1940s America, when Kerouac thought the origin of those thoughts, would have given such notions at the time of day. The Kerouac point made, in a young country still uncertain of its position in Western culture, that the claim of the United States to the first-rate musical genius had not arisen from conservatories and music schools, but from the under- ignored and despised class of black America. the wildflowers that bore the heaviest fruit, not the cultivated ones.
In his version of reality, Kerouac himself was a wild flower. He could write his endless, edgy, unpredictable phrases because he was there when this music was being invented and he learned to embrace his nervous baroque excess in writing. Known on stage, even to the point of having a jam led by Dizzy Gillespie at Monroe's in 1941 named 'Kerouac' in his honor, he spent many nights watching his heroes improvise on the bandstand like mythical creatures. For Kerouac, of course, they were great mythical creatures equal to those of the Greeks and Romans, for he elected all his contemporaries to the pantheon that reigned and shaped the course of his life: his friends, his girlfriends, his lovers, his boyfriends. and mentors and musicians who have done so much to create the atmosphere in which he lived his best and most intense years of existence.
All this manic celebration of everyday exoticism set the rules for the so-called youth revolution of the 1950s and 1960s. For the past 50 years, rock 'n' roll has been the soundtrack of auto obsessions. American, in part because rock captured teenage suburban America. But Kerouac had previously placed an entirely different music right in the middle of the Great American Mythos. In a key section of On the road, just as The Great Ride gets underway, he writes, 'Dean suddenly got tender …' Now we're heading to New Orleans to dig Old Bull Lee and is it gonna be Kick and listen to that old tenor blow his top "- he turned up the volume on the radio until the car shuddered -" and listen to him tell the story and put on real relaxation and knowledge. We all jumped on the music and agreed. The purity of the road. The white line in the middle of the freeway unrolled and hugged our left front tire as if it was stuck to our groove.
For anyone who bothered to read his novels rather than just talk about them, his open adulation of jazz singers and instrumentalists was not only instructive of his own pursuits, but entertaining in itself. On the road devotes three pages to the capture of a nightclub performance by Slim Gaillard. "In Frisco, large crowds of greedy semi-intellectuals would sit at his feet and listen to his piano, guitar and bongo," he wrote. Among these semi-intellectuals, his friend Neal Cassady stood out like a madman. "Now Dean has walked over to him. he drew near to his God; he thought Slim was God; he bowed and bowed to him and asked him to join us. be there with you in spirit … Every time Slim said, 'Orooni', Dean said 'Yes!' I sat there with these two crazy people. Nothing happened. For Slim Gaillard, the whole world was just a big orooni. "
By the late 1950s, his deep vein of creativity was dangerously close to emptiness. There was still something left for him to enter Angels of Desolation and Lonely traveler but he had already relayed warning signs of decadence and dissolution in Underground, published in 1958 but written years earlier. As one of the many signs of disaffection, his black girlfriend Mardou, towards the end of their affair, solemnly intones "I don't like bop, really not, it's like junk to me, too many junkies. are bop men and I hear the junk in it.
These were the years of his greatest fame, however, beginning in September 1957 with On the roadrelease of. That same month, he watched Monk and Coltrane make jazz history at the Five Spot which, he later wrote, "is dark, has weird waiters, always great music, sometimes John" Train "Coltrane [sic] spreads the rough notes of his tenor horn everywhere. (Lonely traveler)
Between that date and the start of the next decade, he made a short series of vinyl records that would be a permanent record not only of his ties to jazz in prose and poetry, but also of his unique performance style. Kerouac had two record producers who believed in him, two names common to jazz fans: Bob Thiele and Norman Granz. Thiele and pianist / TV star Steve Allen were invited to make Kerouac's debut album, Poetry for the Beat Generation, after the poet had completed a successful week at Village Vanguard in December 1957. This album contained, among other things, an excerpt from Mexico Blues which has been hastily but accurately titled 'Charlie Parker', as it deals with Jack's thoughts on one of his demigods. The success of this session resulted in a follow-up for the same team, this time augmented at Kerouac's request by tenors Zoot Sims and Al Cohn. Unaccustomed to the habits of professional jazz jobbers, Kerouac was apparently dismayed when the two coldly packed their horns and left immediately after the session, declining an offer of a post-concert drink. The record was finally released with the title Blues and haikus.
Approaching Kerouac from the other side of the jazz-poetry marriage, Norman Granz asked the writer to join his spoken word series on Verve. The resulting recording sessions provided more than enough for two albums, but Granz chose to release just one, Readings by Jack Kerouac on The Beat Generation. Almost 30 minutes of further readings from these sessions finally came to light (along with material of more dubious auditory merit) in 1999 on a Rykodisc CD, Jack Kerouac reads on the road. All three official versions were reissued separately on CD by EMI and Verve in the 1990s and in a special deluxe 1999 box set by Rhino, simply called Jack Kerouac.
After that string of late 1950s recording dates, it was mostly silence, retirement, and a series of false starts mixed with real inspiration for a prematurely ill writer with a fatal penchant for beer and benzedrine. He died, at the age of only 47, in 1969. Yet Kerouac had by then provided sufficient proof of his love for the bubbling, adrenaline-charged music that he and his generation of beats, intellectuals and dancers gave. he abandons lived, loved and passed on in those intoxicating post-war years. As he remembered, "Sacred flowers floating in the air, were all those tired faces at the dawn of jazz America" ​​(On the road).
---
This article originally appeared in the September 2007 issue of Jazzwise magazine. Never miss an issue – subscribe today