¡Globalquerque! Get his groove back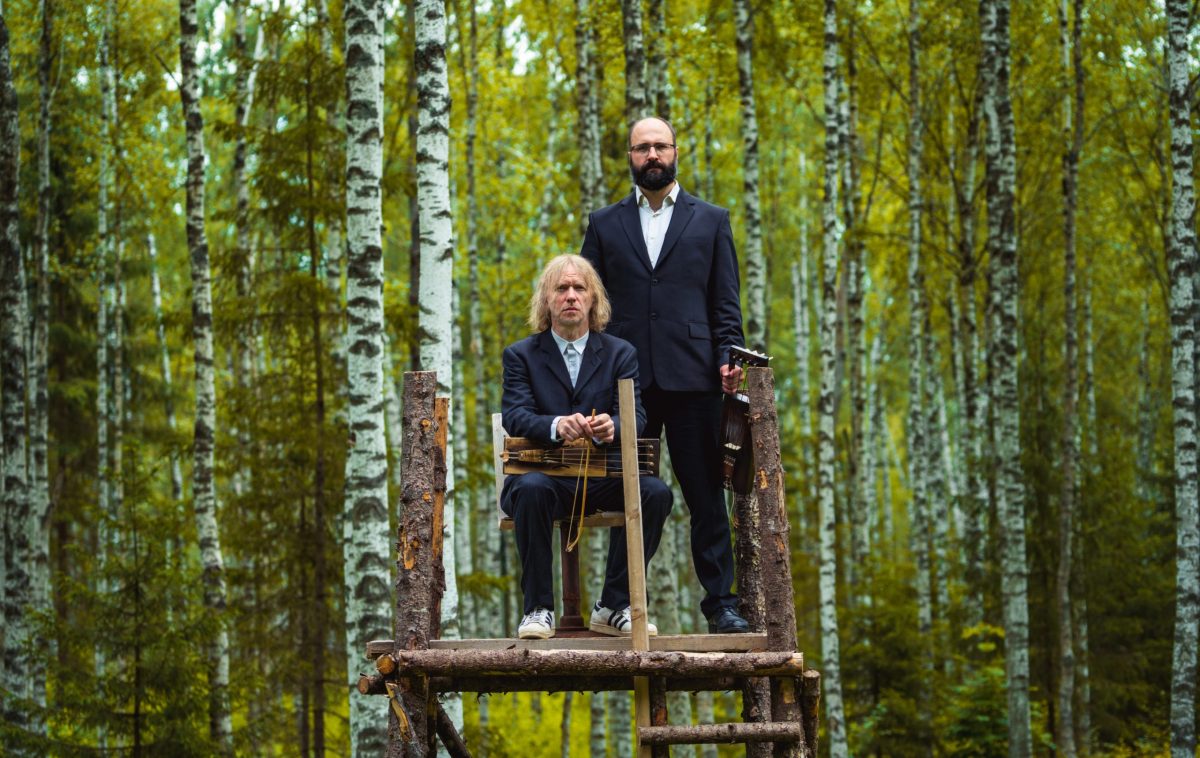 In a world plagued by racial strife, immigration crises, war, and – oh, yes – this lingering pandemic, it's sometimes important to remember that we all exist on the same globe and that the similarities that bind people together Far outweigh the differences which, all too often, keep us at bay. Tom Frouge is the founder and director of ¡Globalquerque!, an annual celebration of global music and culture that began right here 18 years ago. After the now standard COVID break, ¡Globalquerque! is back in full force, exposing Albuquerque audiences to artists from around the world at the National Hispanic Cultural Center, September 22-24, in a three-day celebration of sight and sound. Call it a descent for the good of the planet.
Almost two decades ago, Tom Frouge was just another burnt-out record executive in Los Angeles. He worked for several independent world music labels before becoming a partner at Triloka Records. The label was eventually sold to industry legend Danny Goldberg. Frouge came out just as the Napster/Internet download revolution was happening, but he stayed on as a consultant, with the stipulation that he could leave Los Angeles for the much quieter surroundings of New Mexico. While attending an Association of Performing Arts conference in New York, Frouge began to consider the idea of ​​founding a world music festival in New Mexico. With the help of the National Hispanic Cultural Center and the enthusiastic endorsement of then-mayor Martin Chavez, ¡Globalquerque! was born in 2005.
According to himself, Frouge is "much grayer and crazier" now but still as dedicated to the idea that exposing yourself to another culture elsewhere on the planet makes it "much harder to bomb them". During COVID most of his colleagues at festivals or venues have tried to replicate what they are doing online. But as Frrouge says, watching live concerts on Zoom became "tearfully boring after about 48 hours". Frouge, who also has a background in cable television, decided her world music festival should do television and not "live performances with a tip jar." In 2020, the theaters being confined, Frouge launches "¡Globalquerque! Cross-Cultural Crossover", a musical documentary series in which past ¡Globalquerque! the performers reinvented each other's songs from other cultures. The series consisted of music videos, behind-the-scenes interviews and more. This has now evolved into the new "¡Globalquerque!" Sojourns," a "human cultural interest" series built around world music performers, which can be previewed at globalquerque.org/globalquerque-sojourns.
In 2021 ¡Globalquerque! tried a truncated event. Only 10 strips and two steps, free COVID testing at the door. Instead of bringing in artists from other countries (most of which had travel restrictions at the time), the 2021 festival billed itself as a "celebration of immigrant communities in America." Frouge admits it was "a bit nerve-wracking, but we pulled it off".
Now, with COVID easing (somewhat) and countries removing (mostly) travel bans, ¡Globalquerque! promises to be a formidable international event. "Each year has its difficulties and its fires that must be put out. Honestly, this year hasn't been too different," says Frouge. "One of the biggest challenges not only for us, but also for our colleagues across the country, has been visas. It's a clumsy and cumbersome process, especially for artists from second and third world countries. And often expensive. Decisions are a bit arbitrary, too. In the case of ¡Globalquerque!, we bring in culturally significant international artists who tour the world. There needs to be a more streamlined process.
This year, ¡Globalquerque! will see artists from Ukraine, Malawi, Colombia, Sweden, Israel, Mexico, Estonia, Ethiopia, Haiti, India, Mali, Panama (via Kansas City) , Brooklyn and even Taos and Jemez Pueblos right here in New Mexico.
Despite the difficulty of transporting artists from around the world and jumping through countless bureaucratic hoops, Frouge says, "All guest artists are extremely happy to be back on the road and performing live. That's what they do, after all. For some, this is their first American tour. For the most part, they are back on the road after a few years and postponements! ¡Globalquerque! is doing its best to make artists (and their audiences) feel safe this year. All artists, vendors and festival staff will be vaxed or tested.
Asked to pick his own personal highlights for 2022, Frouge admits it's "hard to tell since I curated all 18 acts, so they kind of all are!" Of course, the return of famous Ukrainian band DakhaBrakha to the festival (we were the second North American venue where they played in 2013) is something we are delighted about! I started talking to them about coming back before their country was invaded, as we were planning a full bloom return for the festival and decided to invite friends again who have reached greater heights since they were an "act of discovery" in ¡Globalquerque!" Given the ongoing Russian invasion of Ukraine, the group's return "takes on a somewhat different light for obvious reasons, so our arms are not only open as a way of welcome but also of love and solidarity".
Frouge's other must-see gigs in 2022 include "our old pal" Robert Mirabal (of Taos Pueblo), "post-zombie-folk-talharpa Estonian rebels" Puuluup, Mexico City's "marimba/cumbia/garage outfit" City Son Rompe Pera and "Ethiopian funk machine" Gili Yalo. Friday night's closing artist is Vox Sambou, who, according to Frouge, "combines the rhythms of Haitian voodoo with reggae-tinged hip-hop."
The closest to Saturday night are the Bazurto All Stars, a group that "virtually single-handedly exported a form of Colombian music called champeta. It will get your feet moving," promises the overexcited festival director.
This year ¡Globalquerque! kicks off with a free opening night with headphones and concert on Thursday, September 22. On the program, local DJs pumping out global grooves, light installations and a free performance by Son Rompe Pera. Next is the free Global Fiesta on Saturday, September 24 (10 a.m. to 3:30 p.m.), which will feature workshops with guest artists on a range of topics, international dance lessons, films, international cooking demonstrations, inter -practical activities. for all ages, a special community emphasizing northern New Mexico culture and more.
For a full list of events and times, visit globalquerque.org. Two-day pass for ¡Globalquerque! are $60 (adults) in advance or $70 on day of. Day passes (adult) are $40 in advance and $50 on the day. For more information, visit globalquerque.org/tickets.