FEMA encourages nuclear holocaust survivors to mask up and social distance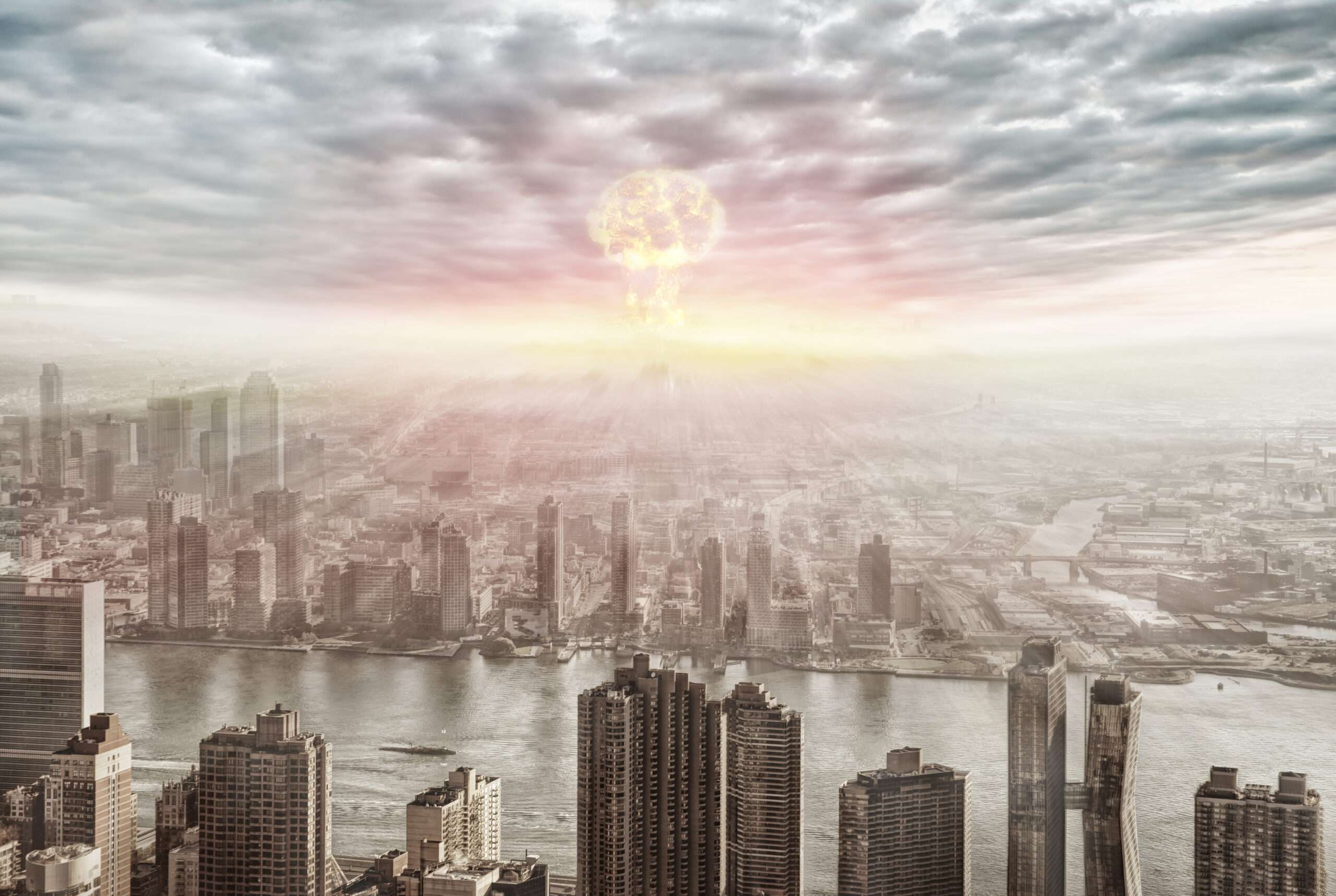 While the possibility of Russia's invasion of Ukraine triggering a global nuclear conflagration has wiped the pandemic from most front pages, federal bureaucrats seem determined to prove they can focus on two crises at a time. times.
On Sunday, Policy based' Brad Polumbo reported that the Federal Emergency Management (FEMA) ready.gov web page for nuclear explosions has been updated to encourage people to mask up and social distance if hiding in a bunker with members outside their own homes.
If a warning of an impending nuclear attack is heard, the FEMA website encourages people to take shelter inside the nearest building, preferably brick or concrete, and as far away as possible. Windows.
"Once you have reached a safe place, try to maintain a distance of at least six feet between yourself and people outside of your household," the agency's webpage continues. "If possible, wear a mask if you are sheltering with people who are not part of your household."
Ready.gov says people should stay indoors for at least 24 hours after the bombs hit, during which time they should continue social distancing and masking.
FEMA also has helpful tips for those who survive the nuclear holocaust. A person with a medical emergency is encouraged to contact 911. If the operator also survived, you should tell them if you think you have COVID-19 and be sure to wear a mask before help arrives.
It is said that in the aftermath of a nuclear war, the survivors might end up envying the dead.
Fortunately, FEMA offers helpful advice for those who suffer psychic discomfort from seeing the world on fire. They are sensitive to the fact that the survivors may have already had a lot to do before the bombs were dropped.
"Talk to someone if you feel upset. Many people may already be feeling fear and anxiety about the coronavirus disease 2019 (COVID-19). The threat of a nuclear explosion can add additional stress" , notes ready.gov.
It encourages people to virtually interact with their community through video and phone calls. (No guidance is provided as to whether it is acceptable to meet outdoors in a socially distant manner if all telecommunications have been turned off.)
FEMA's covid-aware advice is getting a lot of mockery from conservative corners of the internet, and rightly so.
Throughout the pandemic, the public health bureaucracy has generally failed to balance the trade-offs between fighting COVID and addressing other pressing human health and well-being issues. They also often demonstrated a remarkably limited understanding of how people will actually react to their advice in emergency situations.
The federal government's rebuke over social distancing in fallout bunkers takes this obtuseness about human nature to an extreme. It's like trying to impose capacity restrictions at a violin concert while Rome burns.
That this advice comes from FEMA adds even more irony. One of the main responsibilities of the disaster agency is to help coordinate the communication and response efforts of multiple government agencies.
But the agency has clearly failed to coordinate with other agencies to advise people on what to do in the event of a nuclear explosion.
As of Friday, the Centers for Disease Control and Prevention no longer recommends people social distance or wear masks indoors if they live in the 70% of the country classified as low or medium risk for COVID-19. This advice would apparently also apply to fallout shelters.
So provided you don't live in a high risk county you should feel free to be outed while you and members of another household negotiate how many shotgun shells they would be ready to exchange for a few cans of irradiated tuna.