Comedy Medium Will Solve Mystery of "Dexter: New Blood" at Mount Wachusett Community College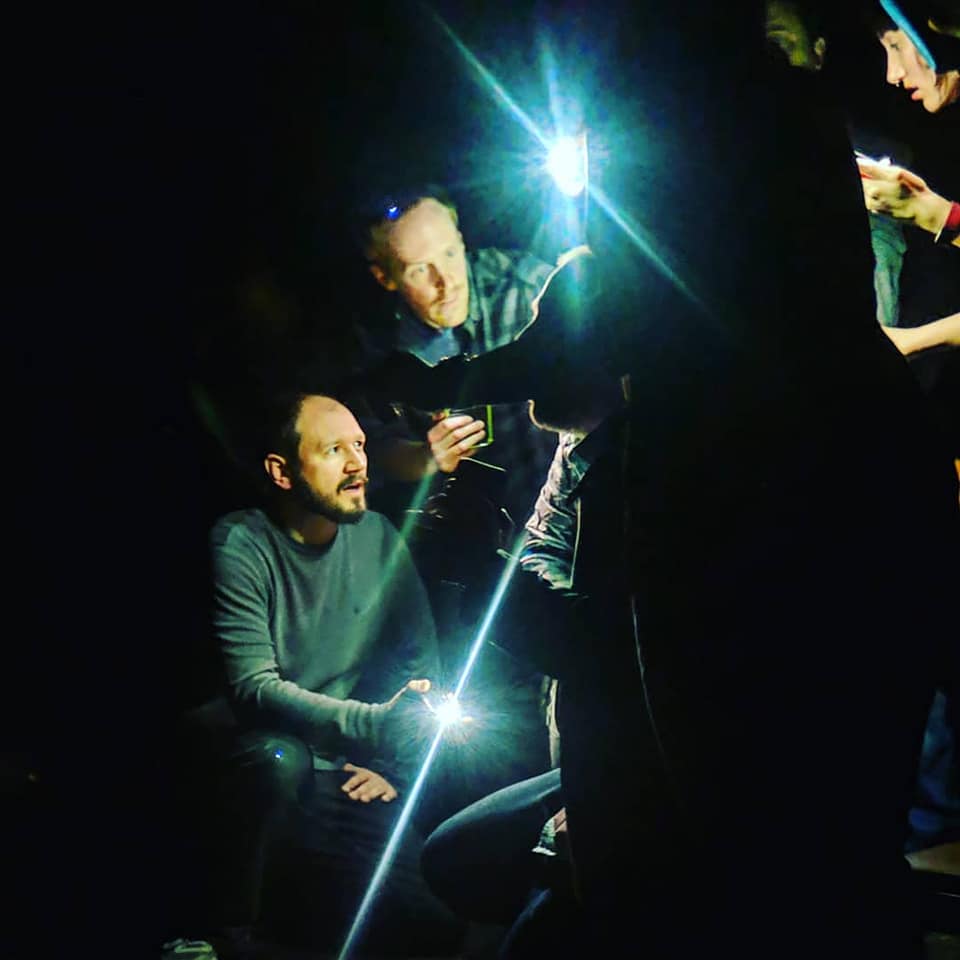 The mystery surrounding the release date of "Dexter: New Blood" will be solved by medium Terry Withers!
The news hit the entertainment industry like a ton of bricks. The release date for one of fall's most anticipated new series has been delayed. "Dexter: New Blood" (filmed at Mount Wachusett Community College – MWCC) was due to be available in October on Showtime. Much to the disappointment of many Dexter and Halloween enthusiasts, it will now air in November instead!
"Why!?" asked local resident Tony Valdyck, when asked about the development. "Dexter is a scary murder show. It should be a Halloween thing, not a Thanksgiving thing.
Enter medium and improvising comedian Terry Withers, perhaps best known for his efforts to educate audiences about mediums. "I started dreaming about the 'Dexter: New Blood' release date maybe 4 months ago? I knew something was up, that a delay could happen. But I didn't know it was Mount Wachusett Community College until a month ago. I had a dream when I was on the Mount Wachusett campus. I was dressed in a mountain lion costume, it's their mascot, and in the dream I was rushing to the Green Street Cafe for lunch. Then I noticed Dexter's film crew in the distance. Suddenly a big storm appeared, it started to rain with lightning and thunder crashing down and a deep throaty voice sounded from the sky, "DEXTER'S RELEASE DATE WILL BE DELAYED BY SEVERAL WEEKS DUE TO SOMETHING THAT IS ABOUT TAKES ON THE MONT WACHUSETT CAMPUS INVOLVING THE MASCOT! ONLY YOU CAN SOLVE THIS MYSTERY! "So naturally I booked one of my sessions right away.
Mr Withers refers to a virtual performance that he programmed through the student activities department at MWCC. Scheduled to take place virtually on Zoom on Wednesday 10/13 at 6 p.m., the event is free for all MWCC students. Mr. Withers performs across the country under the Paranormal Comedy banner.
"I urge you to attend this performance! "Pleaded Mr. Withers. "Could that lead to the release of the new season of Dexter before Halloween?" I can't promise it, but if we don't do something, it is quite possible that other TV shows will be delayed for a time slot appropriate to the season.
MWCC students can find out more and register here.
About paranormal comedy
Paranormal Comedy is a traveling comedy show created by seasoned improv teacher and performer Terry Withers. The show is part witty read, part improvisational comedy, and 100% hilarious. Each show begins with a spiritual reading in the vein of John Edward or Theresa Caputo. From there, things degenerate into full-fledged comedy scenes. Performed by a troupe of top-notch improvisers from the best professional theaters in New York City, Chicago and across the country.