Arceus finally gives importance to regional variants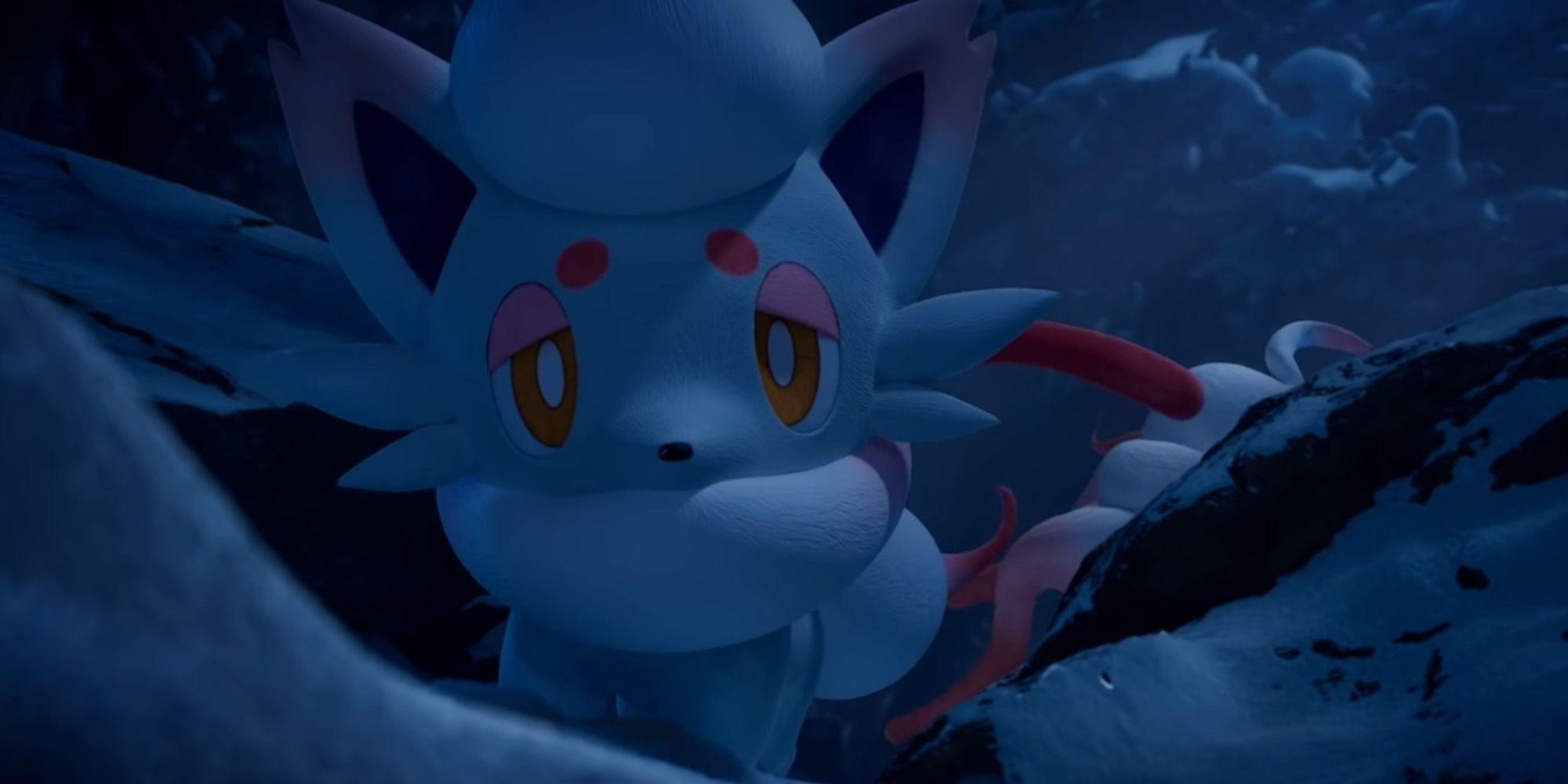 I never really cared about regional variations of Pokemon. I love Alolan Marowak and Galarian Ponyta, as well as two of the three revamped legendary birds – I'm not telling you which ones because I think it's funny to make you guess. Other than that… yeah. I have already taken the best and left the rest. This is why it's so surprising to me that Pokemon Legends: Arceus kind of made me invest in one of the most boring gadgets in the series to date.
To preface my point, let's go over some of the most horrific regional variations we've seen so far. Alolan Raticate is somehow even more disgusting than his Kantonian predecessor. Alolan Raichu was terrible until New Pokemon Snap made him shine. Outside of that context, I still don't care. I loved Alolan Ninetales before it became the biggest puzzle to play against in Pokemon Unite – now I hate it. Alolan Persian reminds me of a book by Enid Blyton that scared me when I was a child. Alolan Exeggutor is stupid.
Related: Hope Pokemon Legends Arceus Isn't Holding Back The Switch
Now, Galar. Galarian Meowth is putrescent. Galarian Weezing isn't that great, but by God it's worse than normal Weezing. Mr. Galarian Mime and Mr. Rime are crimes against humanity. I like Obstagoon, but Galarian Ziggy lacks a bit of Stardust. Galarian Stunfisk and Slowking make me take paracetamol because I instantly feel bad when I see them. So far, I've intentionally ignored some of the Alolan and Galarian variants because they're not worth talking about. I couldn't give a Ralts. Let's move on to Legends: Arceus.
When I talk about regional variations, I am not necessarily talking about regional developments. Why Basculin of all Pokémon evolves is beyond me. I'm not overly impressed with Wyrdeer, but I've always thought Stantler was underrated, so I'm glad to see he's getting at least some love. Unfortunately, Kleavor is almost as stupid as Alolan Exeggutor. Scyther never even needed Scizor – Kleavor is an insult to the best Bug Pokémon in history.
It doesn't matter all that, though – it's for a different article. The regional variations we've seen in Legends: Arceus promotional material so far are exceptional. Braviary is one of those Pokémon that unfortunately never really had a chance to fight. His pre-evolution form, Rufflet, wasn't available until late in the game in Gen 5. While the early-game Pidove family disappointed fans of Pidgeot, Swellow, and Staraptor, having to train a little bird. at level 54 just to get a Braviary. was a big request. As a result, he never really became a fan favorite – Legends: Arceus could change that.
Avoiding his Normal / Flight typing for a Psychic / Flight alternative, Hisuian Braviary is already much more intriguing than his Unovan counterpart. Additionally, all of the trailers so far have clearly highlighted Braviary as an important part of the game, focusing on his aerial stunts as he glides along pockets of wind. Most people I've spoken to have the same favorite moment from the trailers so far – throwing a Poke Ball in the air while jumping off Braviary's back. I mean by that that Braviary is back.
Not to mention Hisuian Growlithe, who immediately wowed players around the world after his little fluffy eyebrows debuted in the first trailer for Legends: Arceus. Contrary to theories aimed at the most recent reveal, we have yet to take a look at Hisuian Arcanine, although it is safe to say that the fact that people are excited about an alternate version of a Revered Pokémon speaks volumes about Game Freak's faith. has already gathered fans. If you told me last year that Arcanine was being redesigned, I'd be blasting my way through every swear word known to man at a breakneck pace. Since Growlithe was revealed however, I gradually became more open to the idea, as I was inevitably going to write something along those lines eventually. Today's news is what finally turned me on.
I am of course talking about Hisuian Zorua and Zoroark.
Earlier today, The Pokemon Company revealed a new version of the bizarre ARG horror trailer that it released earlier this week. Now, instead of white noise and static electricity, the images are crisp, clear, and a thousand times less "maybe kids shouldn't watch this." We see our researcher filming a wild Snorunt before climbing a steep cliff. The Pokémon he sees, which he first thinks to be a Growlithe or Goupix, is now visible. Zorua has already been theorized by many people, and yet the sheer quality of its new design still allows the surprise to register correctly. Also, how did this boy think it was a Growlithe or a Goupix? Has he seen a Growlithe or a Goupix before? Clearly no.
Either way, Zorua turns around, his yellow eyes shining in the cold winter landscape that surrounds him. As the seeker advances, a dark substance emerges in the distance. Zoroark, the infamous Illusion Fox Pokémon, leaps out of the darkness and knocks the cameraman to the ground. Zorua and Zoroark both approach him, giving us our first clear look at the latest regional variations of Hisui. As the very first Normal / Ghost hybrid, a lot of pressure was put on this new duo to impress. Fortunately, they deliver in spades.
Like I said at the start of this article, I never really cared about regional variations. At best, they are half-acceptable counterfeits of their inspirations. At worst, they should frankly not exist. I'm not sure if Game Freak realized the mistake of his manners with the previous regional variants or if he finally managed to find his mojo to design new 'mons – it doesn't matter anyway. . Pokemon Legends: Arceus is yet to be released, but it has already made one of the less intriguing gadgets in recent Pokemon memory exponentially. Combined with the fact that it might have the most compelling villain origin story in the series and that it introduces a compelling new battle system, it is shaping up to be one of the most inventive Pokémon games in decades. years.
Oh, also – the fact that it's not a completely open world is a good thing. We don't need every game to be exactly the same, thank you.
Next: Ghost Of Tsushima Should Be The Start Of A New Historic Open-World Series To Compete With Assassin's Creed
Twitter Checks Amouranth While Virtually Every Other Site Bans It
Amouranth scored a blue failure after a series of bans elsewhere.
Read more
About the Author