ACORE Capital lends $ 81 million for luxury development near USC – Commercial Observer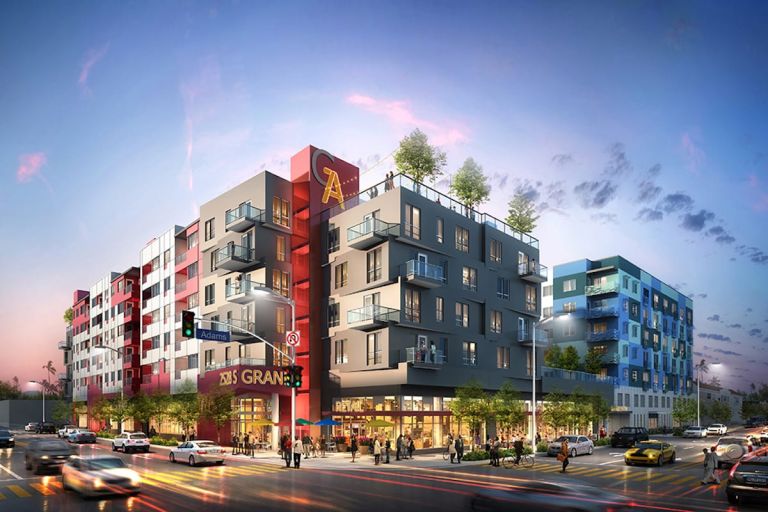 ACORE Capital provided $ 81 million in construction financing for Adams & Grand, a luxury housing development in Los Angeles.
Development company City view built the $ 125 million project with 296 units, including 25 units designated for low income tenants. Construction is expected to be completed in mid-2023, according to the JLL Capital Markets team, which announced the funding. This is the first transaction between ACORE and Cityview.
The seven-story Adams & Grand building will rise to 2528 Grand Avenue South in the historic district of south-central LA, between the University of Southern California and Downtown LA The site is also located in one of areas of opportunity, which allow investors to defer capital gains taxes to invest long term in disaster areas intended for development. Additional funding for the project was provided by a zone of opportunity program directed by The Townsend Group.
Togawa Smith Martin designed the project, which is located about half a mile from USC and Exhibition. Facilities will include a two-story club room, business center, two airlifts, yoga studio, fitness center, swimming pools, dog spa and more.
LA remains one of the least affordable housing markets in the country, according to JLL's recent economic update. It's right behind San Francisco.
As the pandemic has changed the nature of apartment demand, multi-family development is expected to grow again in California this year as the economy rebounds, according to the Allen Matkins / UCLA Anderson Predictions, which is a survey of business promoters and financiers. In addition to industrial, multi-family is currently the most attractive asset class, according to David blackwell, partner at Allen Matkins.
"The chronic housing shortage in the state persists and the pandemic has had little impact on it," Blackwell said in a statement. "The state legislature has advocated for housing legislation over the past few years and continues to do so. Even though the results are mixed, Sacramento is trying to make multi-family development, especially in high transit areas, more streamlined and less exposed to dams created by local agencies and their anti-development elements.
JLL Paul Brindley, Anson Snyder, Chad Morgan and Lillian roos represented City view. CEO of ACORE Antoine Marconi is at the origin of the loan.